About the Author: Matthew T. Lawder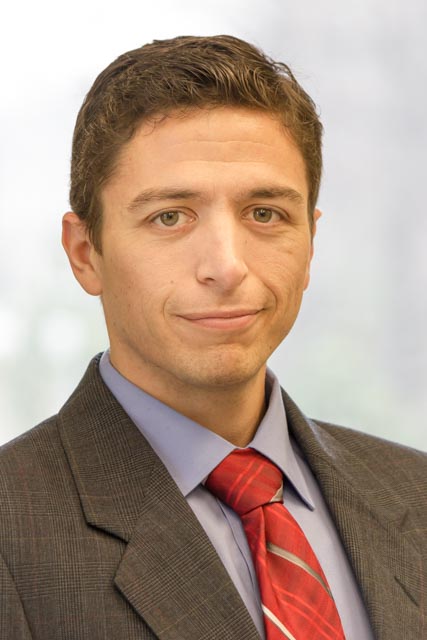 Currently living in New Jersey, I moved up to the New York City area at the start of 2016 to take part in the Data Incubator as a fellow and stayed around for my current job (and my wife's family) as a Senior Data Analyst at 1010data. Prior to moving to the East Coast, I grew up in the St. Louis area, went to undergrad at Butler in Indianapolis and then moved back to St. Louis for grad school at Washington Univeristy in St. Louis earning my PhD from the Energy, Environmental, and Chemical Engineering Department for my study on computational modeling of Lithuim-ion batteries.
For an in-depth look at my study, you can check out:
Modeling, Simulation, and Analysis of Lithium-Ion Batteries for Grid-Scale Applications
. To give a brief summary, most of my work focused on studying the lifetime degradation of batteries based on different charge/discharge patterns, specifically for large scale applications such as electic vehicles and batteries coupled with solar installtions. The main question we wanted to answer was, "How will non-standard charge and discharge patterns affect the life of Lithium-ion batteries?"
Throughout my PhD work, I spent a lot of time digging through large data sets both from the model output and from actual battery experiments in the lab. I was focused on discerning the important points and trends from thousands and ten-of-thousand of cycles with millions of individual data points for each battery. I enjoyed the data analysis portion of the study so much that after my PhD, I took part in the Data Incubator and then joined 1010data working on building better data tools to perform analytics on billion row datasets.
Outside of work, I'm an avid runner. Since competing in high school at St. Louis Univerisity High and college at Butler University, I contained to train and have completed 9 marathons (with number 10 approaching quickly). My best finishes include placing 50th in the 2013 Chicago Marathon (2:26:21), 46th in the 2015 Boston Marathon (2:26:15), and 44th in the 2016 New York City Marathon (2:30:39). If you've read many of my blogs or poked around this site, I'm also a general data enthusist and really enjoy digging into transportation, infrastructure, and census data.
If you have any general questions for me or inquires about the site you can email me at matt@stlannnex.com. Additionally you can find my
LinkedIn profile here
.
---